Providing relevant information on cutting-edge manufacturing materials and processes to help our partners move from idea to ignition.
Are You a Candidate For SigShield™?
Just like a 500-horsepower sports car, SigShield™ certainly isn't right for everyone. If you're sitting in stop-and-go traffic (a nod to our friends in the Bay Area!), the only thing you're going to be able to do with your 500-HP motor is to listen to it purr. No, not everyone in the Bay Area drives a Tesla, yet! The SigShield™ product realization process fits perfectly in certain situations. The real purpose of this post is to identify a few circumstances where SigShield™ might be an ...
The Story of SigShield™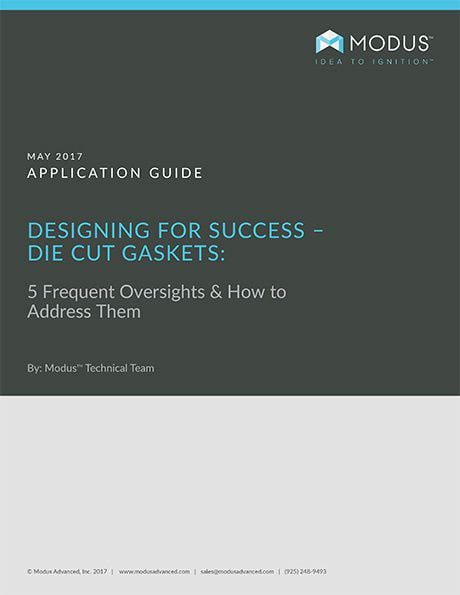 Die Cut Gaskets eGuide:
5 Frequent Design Oversights & How to Address Them
If you make a mistake during the design phase, you run the risk of going over budget and not receiving your solution in time. Our latest eGuide will help you avoid these common design oversights. Get a free copy by subscribing to our blog.
Lessons Learned from Machining
RF Shields: How Should You Measure for Accuracy?
Top Tips for Avoiding Re-tightened Fasteners on RF Shields
How Additive Manufacturing Could Transform the Rubber Industry
3D Printing vs. Compression Molding: What's the Right Choice?
Regardless of industry, designing a custom product is a challenge in itself, let alone unleashing the design into production. So how can your company ensure it is selecting the best production methods for your unique product? Efficient manufacturing requires forethought, planning and exceptional components. Design engineers want prototypes quickly and, in order to stay in the game, manufacturers must perform.
Engine Vibration Analysis Reduces Development Cost and Time
Key Benefits to Working with a Nolato EMC Production Partner for EMI Shielding Solutions
How to Avoid Quality Control Issues with Component Manufacturers