From time to time, while working as an Applications Engineer at LORD Corporation, I would get a call from a customer who was concerned the bond would fail on the vibration isolator mounts they were considering using. After all, a vibration mount is a rubber-to-metal bonded product in which an adhesive bonding process is used to manufacture it. I could easily see how this would be a concern, especially if someone doesn't often deal with adhesives or is not familiar with the rubber-to-metal bonding process. During these conversations, when I point out LORD uses its Chemlok® adhesive in the bonding process, the customer is immediately reassured that the bond on a vibration isolation mount is most certainly not the weak link. Want a top-quality and high performing solution for your next application? Download the LORD Catalog! In this article we're going to explore the typical 5 step process used to bond or vulcanize rubber to metal.
Die cut gaskets for EMI shielding and other applications are reliable, customizable, and cost-effective. As a manufacturing technique, die cutting combines proven technologies with efficient approaches to gasket fabrication. Specific die cutting techniques vary, but most methods involve two core components: a metal tool called the die, and the die cutting machine itself. Die cutting is a smart choice for connector gaskets, but it's also used to produce many other types of seals and insulation.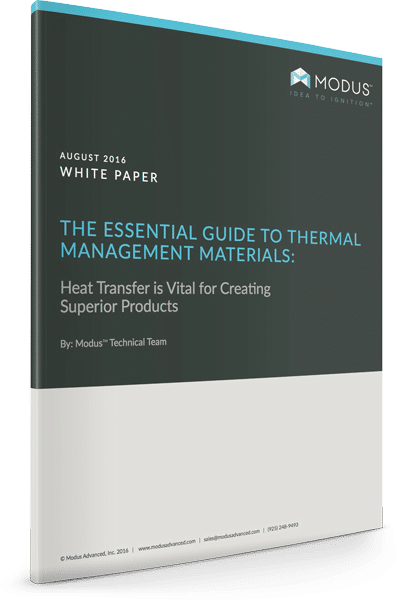 Essential Guide to Thermal Management Materials
Speed up your process of selecting the right materials for thermal conductive solutions. Get a free copy of our eBook, Essential Guide to Thermal Management Materials by subscribing to our blog.
The purpose of EMI shielding gaskets is to protect and enhance the performance of electronic devices and equipment by creating a conductive path between two surfaces. The gaskets work to ensure the electrical conductivity required in your design is reliable and solid. Additionally, and maybe more important, they prevent the transmission of electromagnetic interference (EMI) disturbances which can disrupt or destroy electrical circuits. This article explores the top four EMI shielding gasket manufacturing methods.
Form-in-Place (FIP) gaskets are becoming a cost-effective seal of choice for densely populated electronics packaging where isolation and complex cross section patterns are required. Let's examine a couple of considerations inherent in FIP gaskets, starting with some of these more obvious benefits:
In my 34 years as a LORD engineer, the last 8 years being devoted to shock and vibration applications, I feel that I've seen and heard it all! During my tenure, I cared a lot about safety and stressed the importance of using vibration mounts that incorporate a "safetied" feature, as should you.
We all know that necessity drives invention and paves the path to progression, so when Elon Musk found himself in traffic during his commute between SpaceX and Tesla, the idea of faster and less congested travel became imminent...Enter the Hyperloop. In 2013, with the help of volunteer engineers from SpaceX, Elon's idea evolved into a white paper called "Hyperloop Alpha", aka: The Alpha Paper. The Alpha Paper outlines every aspect of this new technology engineers could conceive; from design of the tube and capsule to the method of propulsion. The proposed route is a 350 mile round trip journey from LA to San Francisco, testing subsonic speeds for feasibility, functionality and ideally, comfort.