Providing relevant information on cutting-edge manufacturing materials and processes to help our partners move from idea to ignition.
Why Modus Invests in Cybersecurity to Keep Customers Safe
At Modus Advanced, we serve Original Equipment Manufacturers (OEMs) across various industries, including defense, aerospace, rail and mass transit, communications and electronics, among others. Regardless of the industry, each of our clients has at least one thing in common: they need their data and designs to be secure from cyber threats.
Modus Advanced Adds Hollis Morris as Regional Sales Manager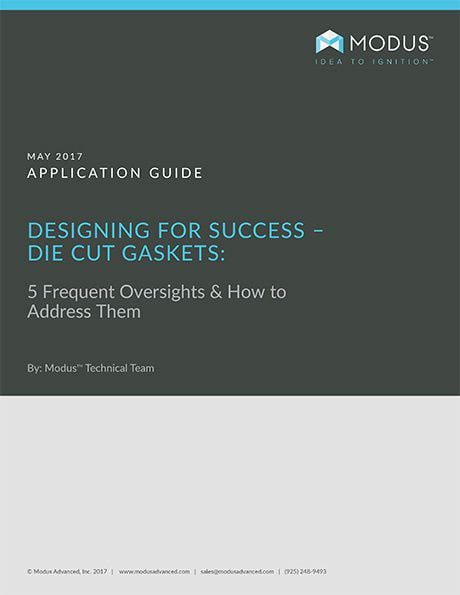 Die Cut Gaskets eGuide:
5 Frequent Design Oversights & How to Address Them
If you make a mistake during the design phase, you run the risk of going over budget and not receiving your solution in time. Our latest eGuide will help you avoid these common design oversights. Get a free copy by subscribing to our blog.
Extrusions vs. Form-in-Place Gaskets
SigShield™ vs. Traditional RF Shield Production
Strategic Sourcing: What it Means from the Supplier Side
The Story of SigShield™: So Much More than Just an RF Shield
13 Design Features That Can Reduce Your Lead Times and Costs for Machined Parts
Sometimes, engineers and designers need machined parts cut and ready to go as fast as possible. Even at top speed, the goal is minimal cost for production without sacrificing quality. At Modus Advanced, Inc., we understand those needs. Our goal is to produce world-class machined parts as quickly and affordably as possible every day.
SigShield™ Turnkey Machined RF Shields – Wait, What?
A SigShield™ Success Story
Idea to Ignition: Discontinued Gore Materials