Form-in-Place

Dispensing

FIP gaskets can be a cost-effective and accurate sealing solution, particularly in cases where a very small, narrow or complex gasket is required.

We strive to respond to all quotes within 24 hours or less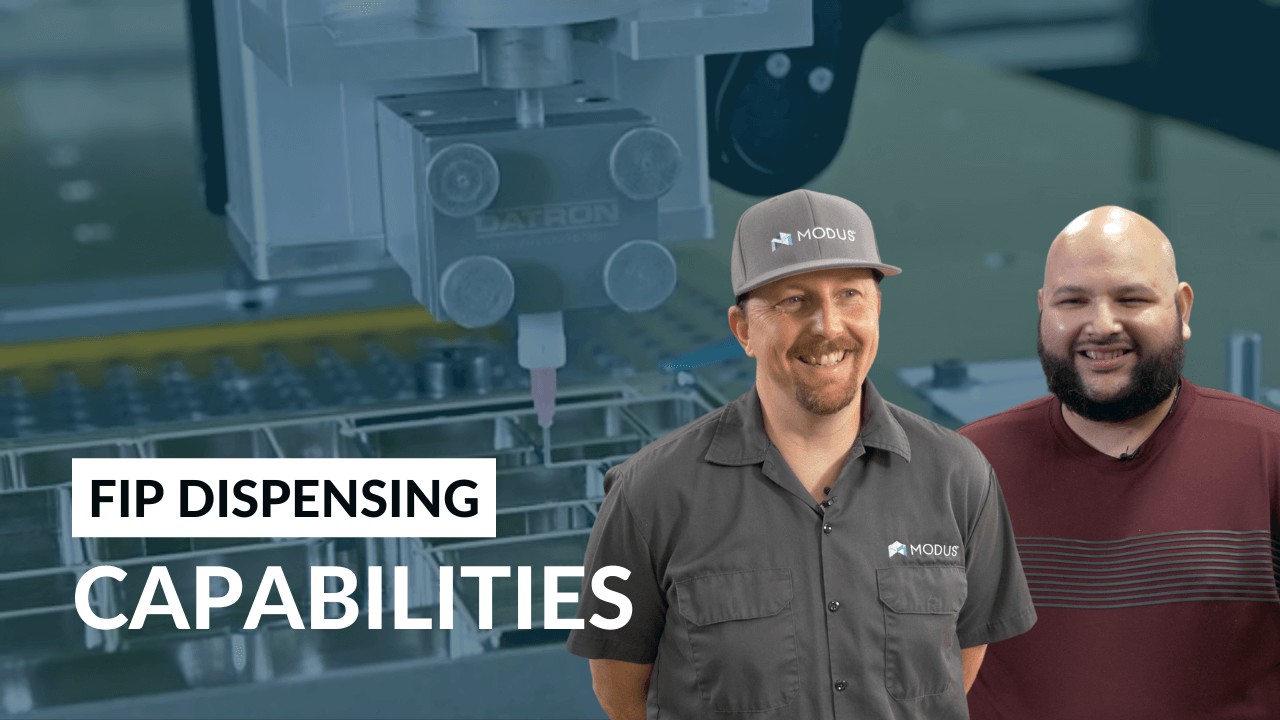 In general form-in-place dispensing may be a good choice for the following situations:
Small, complex and intricate gaskets
EMI shielding for electronics
Environmental sealing for dust or water protection

Resistance to freezing, heat, UV, and corrosion
Fast assembly or short turn around time requirements

Situations where installation of the gasket is very difficult, or would be made easier if the gasket was adhered to the part surface
MORE THAN JUST FORM-IN-PLACE
Learn More About
the SigShield™ Process
Often when manufacturing a product that requires the dispensing of form-in-place gasket, it pays to have a partner who can machine your housing, dispense FIP gaskets, and manufacture other components under one roof.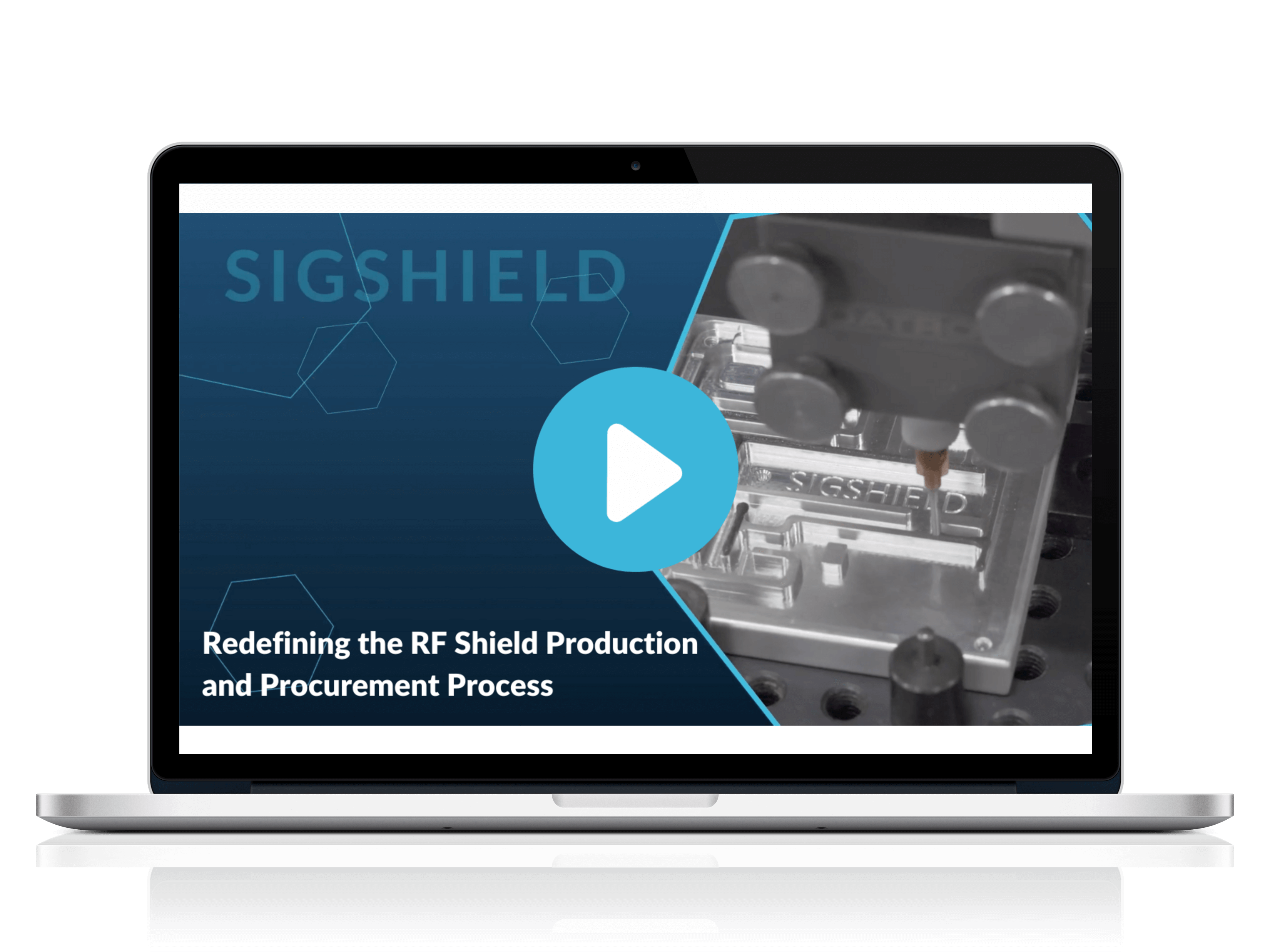 Our
Experience
Prototype & Production
Volumes
Form-in-Place
Materials
We have equipment to dispense any kind of material, and experience working with materials from many suppliers. We have strategically built partnerships with industry leaders to deliver on your designs faster and with reduced costs.
Non-Conductive Materials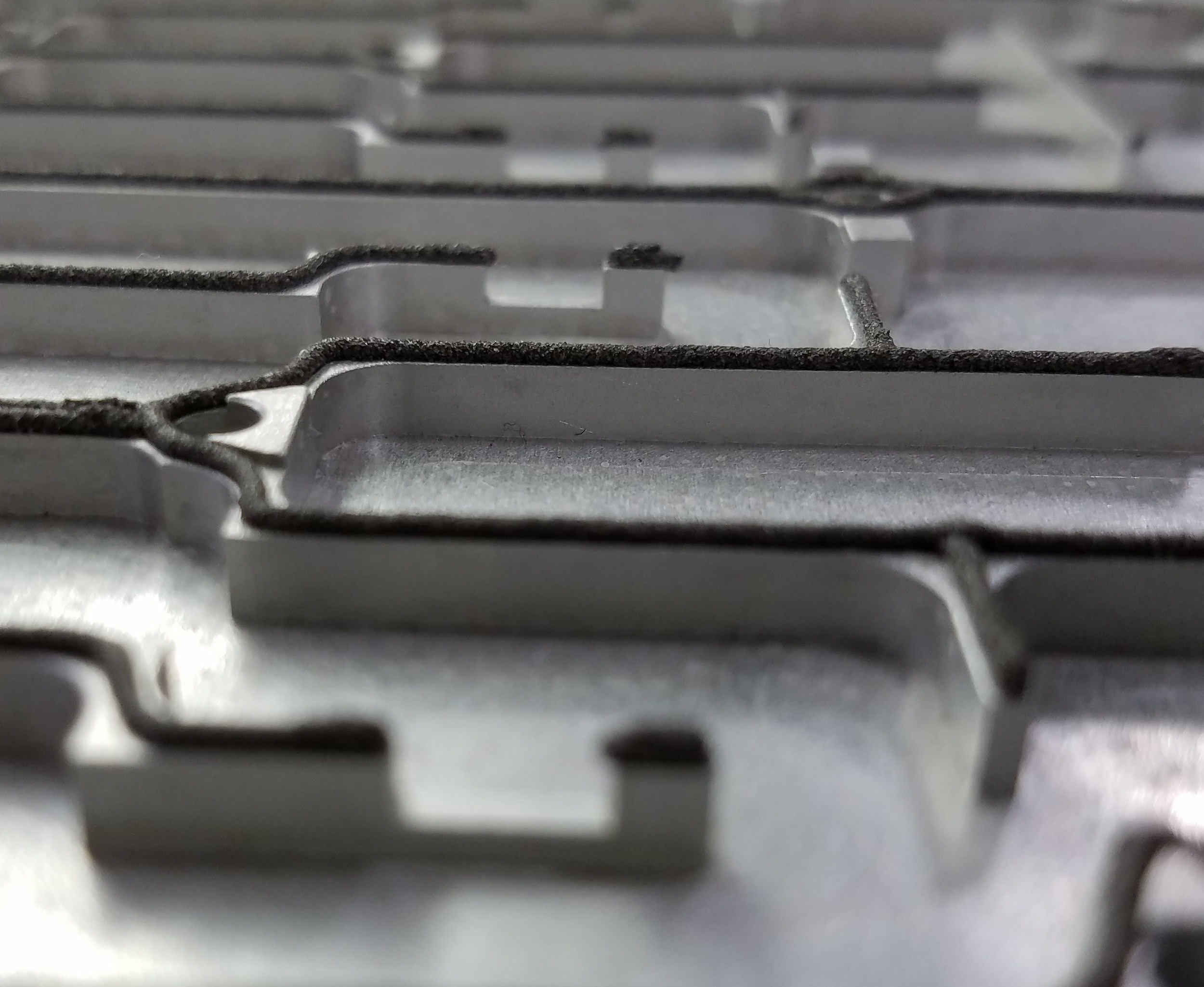 EMI/RF Shielding Materials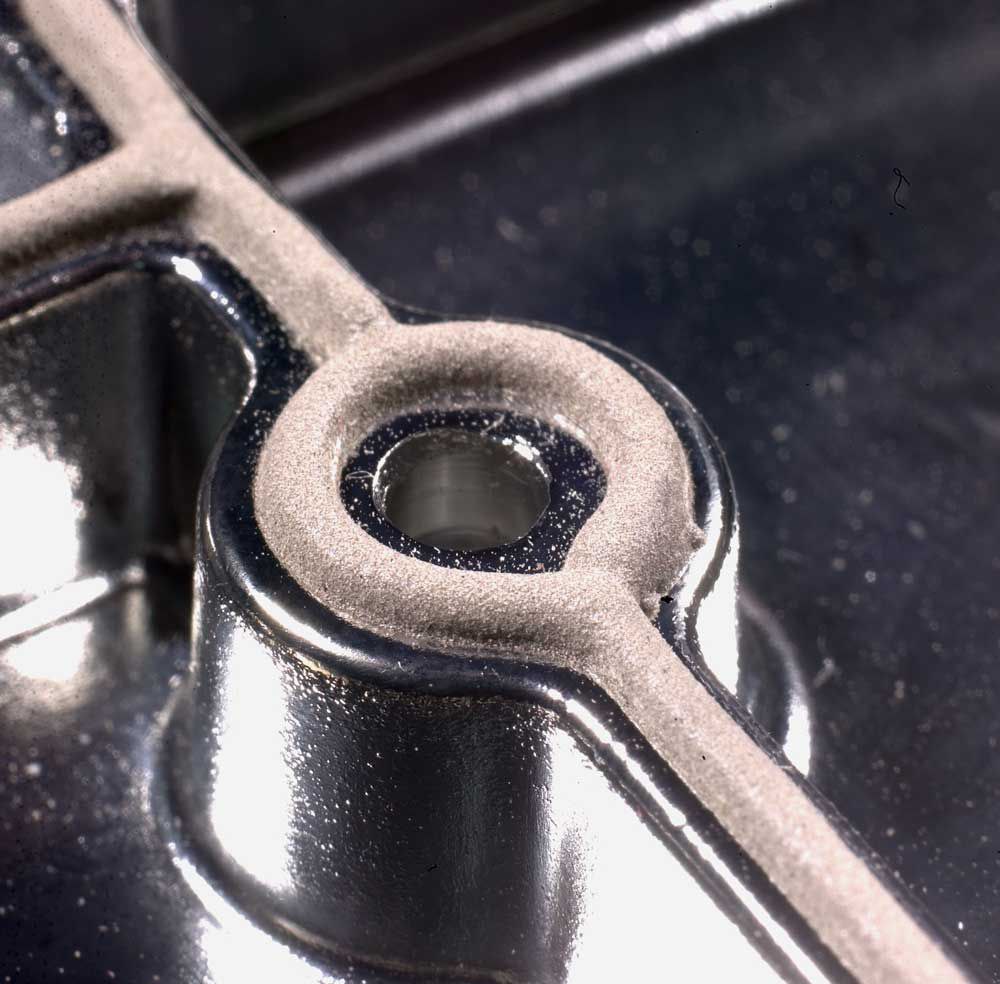 CASE STUDY
Solving Form-in-Place
Production Issues
Learn more about how Signal Hound was able to overcome 6 months of production delays by finding the right form-in-place dispensing partner.
Read the Case Study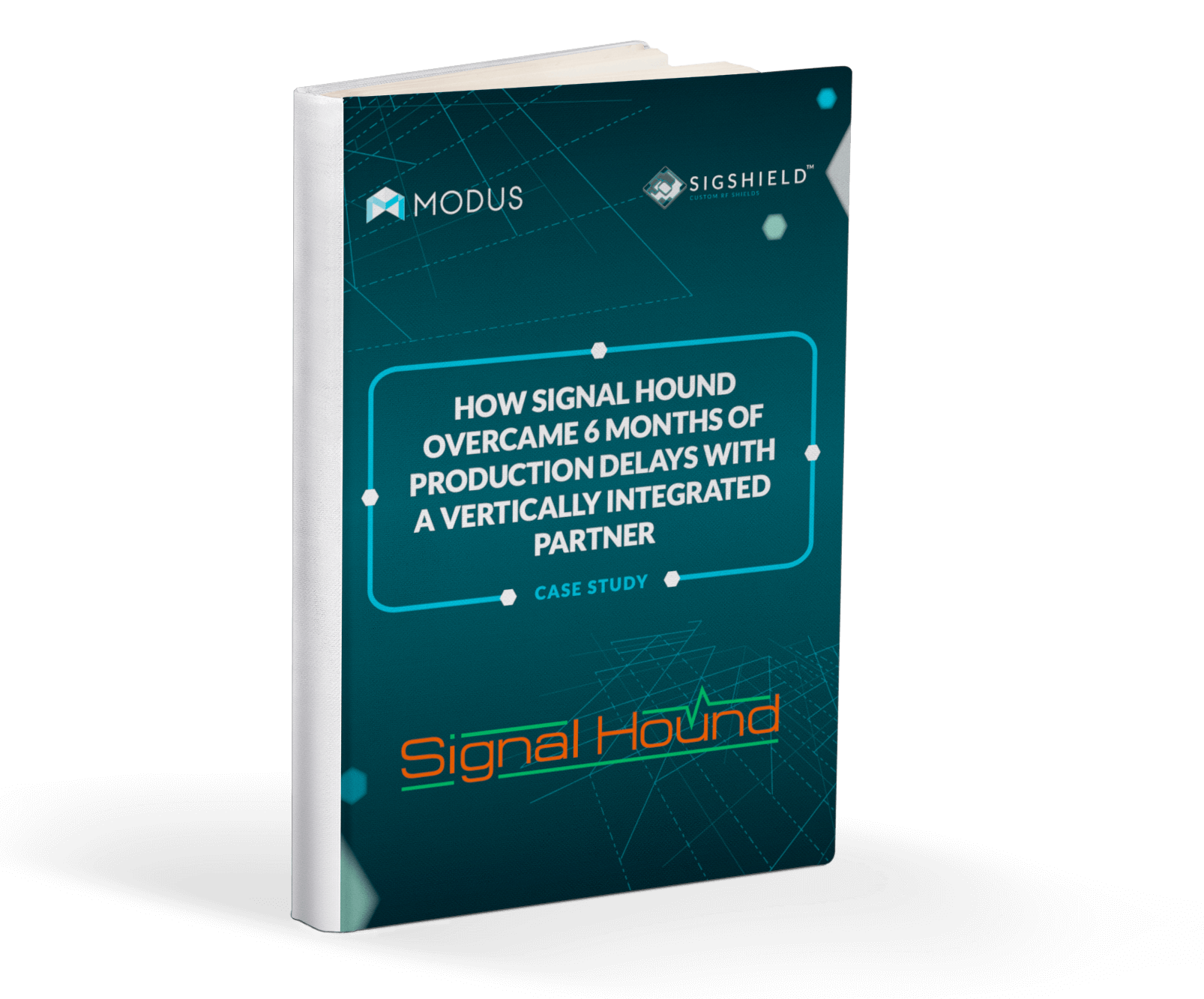 How Does Our
Process Work?
We pride ourselves on being your obvious choice as a manufacturing partner through the entire product lifecycle. We can help with prototype to production volumes, and work with you to reduce costs and lead times along the way.
Frequently Asked
Questions
Ultimately choosing between extrusions and FIP comes down to a part-by-part discussion. It isn't always a simple answer, and your choice affects far more than the part itself. It also has further-reaching implications in your assembly process and, ultimately, in your part cost and speed to market.
This article is meant to help provide some insight into the thought process we put behind helping make this determination on a design by design basis.
One of the most common questions that arises when choosing to use an FIP gasket is where to have it dispensed.
You'll want a partner that has the experience, quality systems, and trained personnel to get it right the first time.
Comparing material costs between FIP and other options isn't an apples to apples comparison. FIP offers a turnkey product which reduces your internal labor costs to install the gasket.
A quote for an FIP gasket will include both the cost of the material itself as well as the cost to dispense it onto the part. Keep in mind the resulting reduction in labor costs you'll have internally as it will remove a step in your assembly process.
We are so glad you asked. Our engineering team has built a full 6,500 word guide on just that subject to help you!
More Information About
FIP Gaskets
Learn more about form-in-place gasket dispensing with resources from our learning center.
Speak to an
ENGINEER

today.

We strive to get every quote turned around in 24 hours or less to make sure you get the information you need faster.