Whose responsibility is quality? If you ask 10 different manufacturers, you will likely get 10 different answers. But at Modus Advanced, there's only one answer: our manufacturing quality engineers.
We're proud of that. It's simple and it's effective. With more than 40 years of manufacturing quality experience between them, our manufacturing quality engineers are a huge part of the reason we maintain 99.5% quality for our customers.
Today we are spotlighting two members of our team that take quality very seriously, and are a huge reason we can provide the quality we do. Read on to learn more about Sue Peterson and Shaun Thiesen and how they keep the quality at Modus top-notch.
Sue and Shaun may help lay the groundwork for quality around here, but it's not just them. Everyone on the Modus team is 100% committed to quality manufacturing. If you want to work with a manufacturing partner who puts quality first, contact us.
-- Article Continues Below --
Learn how Modus is transforming the traditional supplier relationship
A Definition
First thing's first — let's get some definitions out of the way. What, exactly, is a manufacturing quality engineer?
What Is a Manufacturing Quality Engineer?

A manufacturing quality engineer is someone who builds quality control programs and procedures to ensure products are manufactured within spec and up to the highest standards. They conduct inspections of production systems on a routine basis and ensure not only quality, but safety and efficiency in many cases.
Sue Peterson, Quality Director at Modus Advanced
Let's start with Sue Peterson, Quality Director at Modus Advanced. Sue is a lot of fun, but when it comes to manufacturing quality, she's serious. She has been with Modus for 10 years but in the quality space for more than 25 years.
Sue's Experience as a Manufacturing Quality Engineer
Before coming to Modus Advanced in July of 2011, Sue spent time as a complaint specialist at NDS Surgical Imaging and nearly nine years as a quality manager at Vuteq California. Before that, she worked in quality at Sparta Olsen Electrosurgical and for various news publishers with similar quality engineer responsibilities.
Sue's Take on Manufacturing Quality
For Sue, the best way to tackle the massive topic of manufacturing quality is to start by evaluating quality metrics by assessing the cost of poor quality. It goes well beyond the tangible costs — you must also consider the impact on the customer, the lost opportunity and the resulting administrative work on both the supplier and customer sides.
When you add up all of those costs, poor quality can easily cost you as much as 100 times the initial price of the part, Sue said. That's a big part of why quality is the most important metric. Sue's catchphrase at Modus is simple: "It doesn't matter if it's on time if the customer can't use it."
It's also important to keep in mind that poor quality doesn't just affect the supplier and customer, Sue said.
"It's not just between you and me — it's between you, me and everyone else down the line," she said.
Shaun Thiesen, Modus Advanced Regional Sales Manager and manufacturing and quality expert, joined us in July of 2021. He's relatively new to Modus, but he brings more than 15 years of quality management systems experience to the job.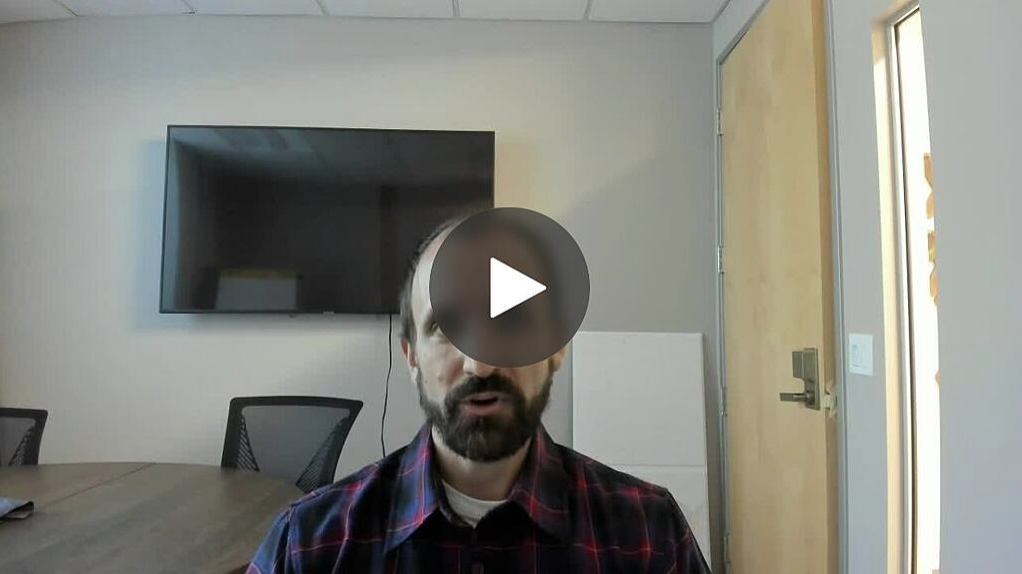 Shaun's Experience as a Manufacturing Quality Engineer
Shaun got his start as a lead CNC machine operator at Aeromech Engineering back in 2002. A few years later, he had made the leap to become a manufacturing quality engineer at Precision Metal Products. He spent nearly 11 years in quality at Caterpillar's Turbine Engine Division, Solar Turbines, where he earned a Six Sigma Black Belt before becoming a lead program quality engineer at Northrop Grumman, where he also became an AS9100 Lead Auditor. Then, he made his way over to Modus. He's currently pursuing his master's degree in quality assurance.
Shaun's Take on Manufacturing Quality
Just like Sue, Shaun's mission is to prevent quality problems at Modus. And he helps bring that expertise to the sales team, providing customers with the foundation for great quality standards from the very first conversation.
For Shaun, potential damage to the brands we do business with is the biggest motivation to do the job right: damage to a brand due to poor quality is irreparable. That damage can even exceed the monetary value of 100 times the defective part. He'll be the first to tell you that, when it's all added up, it might be closer to infinity. And in the industries Modus works with, poor quality can even cost lives. That's why it's our job to improve product quality.
Quality Starts with Our Manufacturing Quality Engineers
We can't thank Sue and Shaun, and the entirety of our engineering, quality, and production departments enough for helping us provide the quality our customers deserve every day. Every day they come into work, they put product quality above all and do Modus proud. If you're wondering how we maintain such high-quality engineering for our customers, there is no secret. It's just about doing what Sue and Shaun do: put quality first, always.
You don't just want quality in manufacturing. You need it. And we have it. Want to work with us? Give us a call at 925-960-8700 or contact us online.