The LORD Channel Partner Model
Hi, I'm a LORD Channel Partner! You're a what? I know, it's a weird way to start a conversation with an engineer trying to solve a critical vibration isolation issue. The introduction always happens with a smile and then is usually followed by a discovery conversation.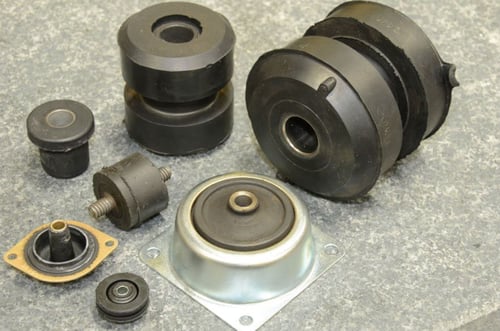 Modus Advanced, Inc. has been a trusted LORD Channel Partner for over 25 years. Over the years the program has been optimized into a finely tuned system designed to bring LORD's engineering and problem-solving skills to local customers via a collaboration with their Channel Partners. Together we help customers specify the correct high-performance rubber-to-metal bonded vibration isolators and then Modus® adds further value by stocking the parts in Livermore, CA for immediate delivery. Yes, of course, we love it when customers provide forecasts of their potential demand and place blanket orders!
-- Article Continues Below --

Helping you select the right vibration isolator
What is a LORD Channel Partner?
Problems We Solve Together
Let's jump into a few of the problems we help customers solve. At the highest level, we work with customer's engineering teams to improve their products actual or perceived performance. Let's tackle actual performance first. Here's a shortlist of recent applications Modus® fulfilled:
Chassis mounts for an on-highway vehicle
Secondary motor isolators for both on and off-highway vehicles
Agricultural equipment engine mounts
Mounts for aerial drones
Medical equipment vibration isolators
A short note regarding operator comfort, equipment reliability, and perceived quality improvements. I guess it's logical to think equipment operators would be more comfortable if rubber to metal bonded mounts helped reduce vibration transmitted to their bodies. If the equipment operators are more comfortable, would it also be logical to think there's a chance they might perform at a higher level? I think you probably get it.
What about perceived quality? Think about electric vehicles. There's the obvious vibration that could be transmitted to passengers from an electric motor, but with the electric vehicle's inherent quiet operation, engineers also need to pay closer attention to inputs from the road. The roads didn't all of sudden become more pothole-ridden (okay, maybe they did in our home state of California), the reduction in ambient engine noise could actually contribute to a heightened awareness of both noise and vibration by the passenger.
How do we solve the problem? Right you are, LORD vibration isolators! Correctly specified LORD shock and vibration isolators will decouple chassis borne vibration from passengers, thus contributing to a perceived increase in comfort and quality.


Value Modus® Adds to the Relationship
We talked about it in a prior blog, but let's touch on it again. If we change the definition of "buying direct", it's easier to understand how Modus Advanced, Inc. and the other LORD Channel partners add value. People typically think of buying direct as making a purchase directly from the manufacturer of the vibration or shock mount. We would like to suggest thinking differently about buying direct. Could buying direct potentially mean purchasing from an authorized LORD Channel Partner who's adding value in a variety of ways?
Your local Channel Partner has been trained by the LORD engineering team to help specify the correct shock or vibration isolators. LORD's proprietary specification software is used by the Channel Partners to help reduce, or even eliminate the time-wasting test and retest cycles commonly seen when trying to solve vibration issues without the use of the software.
Once a mount or isolator is specified, your Channel Partner will work with your purchasing team to stock the correct inventory to meet demand. Common value-added services include kitting, marking (identification on the mounts), local inventory stocking arrangements and of course shipping "just in time".


Why the Model Works
The model works with an alignment of values; how we serve customers; speed and precision; the obvious choice; and highly trained individuals serving our Partnership Accounts.
Let's be honest, at a basic level, Modus® provides a product and service in exchange for value (dollars). If we were just exchanging the product for dollars, I'm guessing you wouldn't carve out valuable time to read this post. I would like to propose the experience matters as much as the price of the LORD vibration isolators.
The channel partner model works because LORD and their partners have spent the last 25+ years crafting a value proposition that makes sense for OEMs which are trying to accelerate the process of designing and manufacturing tomorrow's innovations. The LORD Channel Partners know one day matters to design engineers as well as procurement professionals. Here are a few reasons why the channel partner model works so well:
Shared values between LORD and their Channel Partners
Customer first prioritization
Shared vision for being the obvious choice for vibration isolators and shock mounts
Belief that we owe it to our engineering customers to help them get it right the first time
Understanding that our culture drives execution and ultimately customer success
Conclusion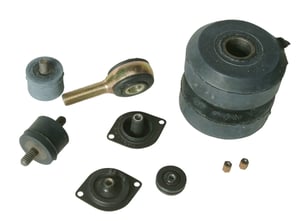 Who is LORD? For over 90 years LORD has led the way in managing motion and minimizing noise, vibration, and shock. From aerospace vibration management to rubber-to-metal vibration isolators and flexible couplings, LORD is a leader in Aerospace, Defense, Oil, Gas and Industrial.
Who is Modus Advanced? As a LORD Channel Partner, Modus® helps engineers specify the most effective LORD vibration isolator or shock mounts possible for their designs. Modus Advanced, Inc. provides value-added distribution to stock the appropriate amount of inventory in our local warehouse for immediate disbursement to our Partnership Accounts and customers.
With our 25+ year collaboration, Modus® and LORD apply our solid partnership and know-how to basic rudimentary solutions in addition to solving the most difficult problems. Being a LORD Channel Partner gives our Partnership Accounts and customers the assurance that they can count on us so their customers can count on them.