Providing relevant information on cutting-edge manufacturing materials and processes to help our partners move from idea to ignition.
What is EMI Shielding and Why is it Important for Your Design?
Electromagnetic interference (EMI) can disrupt electronic devices, equipment, and systems that are used in critical applications. Examples include medical, military, and aerospace electronics; mass transit systems; industrial touch screens; and navigation and vehicular control systems - just to name a few. The causes of electromagnetic interference are numerous, and include both man-made and natural sources. The results can range from temporary disturbances and data losses to system failure and ...
Replacing Gore GS2100, 5200, and 8000 EMI Products in Your Application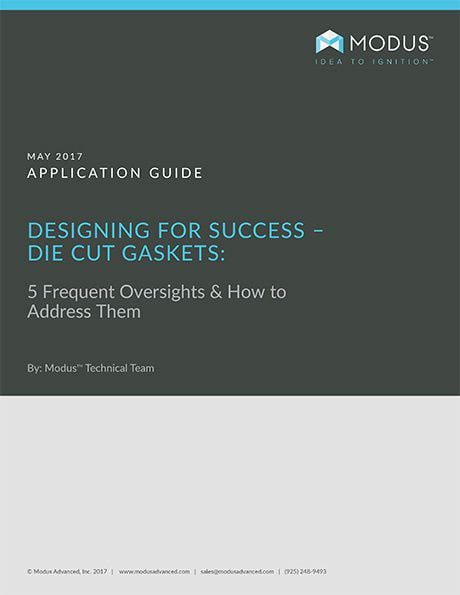 Die Cut Gaskets eGuide:
5 Frequent Design Oversights & How to Address Them
If you make a mistake during the design phase, you run the risk of going over budget and not receiving your solution in time. Our latest eGuide will help you avoid these common design oversights. Get a free copy by subscribing to our blog.
Key Benefits to Working with a Nolato EMC Production Partner for EMI Shielding Solutions
Solving the Problem of an Aggressive Timeline: QUICK-TURN RF SHIELDS WITH FIP GASKETS!
EMI Shielding Gasket: The Best Application for Compression Molding
3 Reasons to Use Nickel-Graphite Silicones for EMI Shielding Gaskets
3 Reasons to Choose Die Cut Gaskets
Die cut gaskets for EMI shielding and other applications is a reliable, cost-effective, and custom gasket manufacturing method. As a custom gasket manufacturing technique, die cutting combines proven technologies with efficient approaches to gasket fabrication. Specific die cutting techniques vary, but most methods involve two core components: a metal tool called the die, and the die cutting machine itself. Die cutting is a smart choice for connector gaskets, but it's also used to produce many ...
The Top 4 EMI Shielding Gasket Manufacturing Processes