Company | EMI Shielding | Nolato | Processes
'Leaving it to the experts' can be a mutually beneficial proposition for both the expert and the other party. In industry, this concept is a convenient way of allowing both parties, each familiar with a certain field, to hone their skill set and become trusted, esteemed experts in that field.
Component manufacturers with poor quality control can jeopardize your engineering projects. Form-in-Place (FIP) gaskets, die cut gaskets, and custom molded rubber products with part defects may not perform as required. Custom-fabricated components that fail to arrive on-time may cause delays in product development, production, and assembly. These are just a couple of reasons engineers need to be aware of how quality-focused their custom parts supplier is.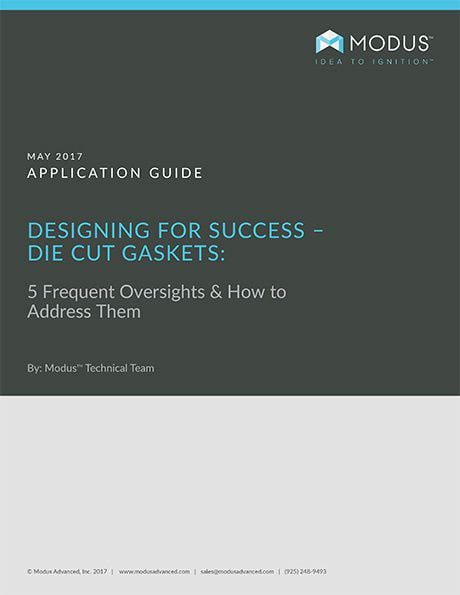 Die Cut Gaskets eGuide: 5 Frequent Design Oversights & How to Address Them
If you make a mistake during the design phase, you run the risk of going over budget and not receiving your solution in time. Our latest eGuide will help you avoid these common design oversights. Get a free copy by subscribing to our blog.
Facing thermal challenges in your current design? Interested in learning about industry leading thermal interface materials? Want to influence new thermal interface material product development? Need non-biased, outside perspective from a thermal technical expert?
WE ARE MODUS! The day came and went. Last month we said goodbye to the name Western Rubber & Supply. For 40 years, our name signified comprehensive capabilities, innovative materials, and an unparalleled commitment to our partners' satisfaction.