As you're probably aware, there are many different types of Thermal Interface Materials (TIMs) on the market. With so many variables, picking a thermal pad versus a form-in-place solution can be complex. Some of the variables include: Choosing the optimal supplier Form (dispensed filler or discrete pad) Thermal conductivity When you add company specific performance requirements, selecting the right thermal pads or paste can be even more challenging.
Electronic components produce heat when they operate. How these products manage their heat generating and cooling systems determines how functional and reliable they are. Thermal dissipation greatly contributes to the performance and longevity of various products, especially electronic devices. Since electronics generate power, fluctuations in temperatures can occur. When temperatures get too high, there needs to be a way to wick the heat away from the components to a heat dissipating mechanism, such as a liquid cooling plate, chassis or traditional heat sink. For instance, if a Printed Circuit Board (PCB) does not have a way to transfer heat, the reliability and longevity of its components will be adversely affected. In extreme cases they can even melt or become damaged. Thermal Interface Materials (TIMs) are used to transfer heat away from the heat source and onwards in the cooling chain.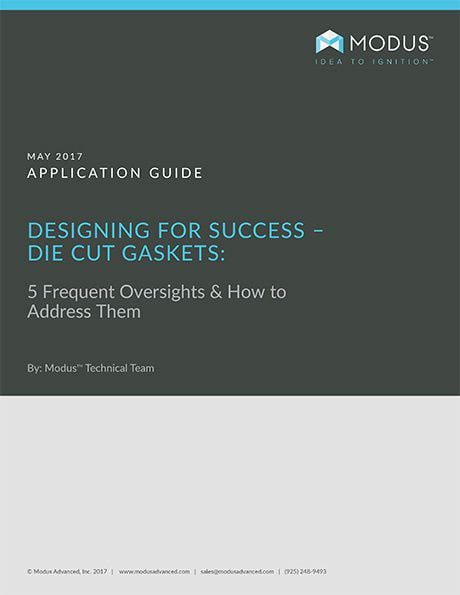 Die Cut Gaskets eGuide: 5 Frequent Design Oversights & How to Address Them
If you make a mistake during the design phase, you run the risk of going over budget and not receiving your solution in time. Our latest eGuide will help you avoid these common design oversights. Get a free copy by subscribing to our blog.
We carry an extensive line of Lord mounts, which are designed to manage the vibration, noise and shock that can cause mechanical systems to fail. The key to isolating vibration is to reduce its transmission to a component or supporting structure. In a nutshell, the rubber in a mount acts as a spring with its own natural frequency, and this frequency partly depends on the stiffness of the spring. But why is rubber such an ideal material in this type of situation?