Providing relevant information on cutting-edge manufacturing materials and processes to help our partners move from idea to ignition.
Idea to Ignition Ep. 1: The Importance of Supply-Chain Resilience
Welcome to Idea to Ignition™ Manufacturing is a big subject, but that doesn't mean you can't learn a lot in a short amount of time. From supply-chain, material selection, manufacturing processes, equipment, vertical integration, quality and emerging technology platforms, there's too much good information to miss out on. Twice each month, Modus Advanced, Inc. will host a 15-minute coffee chat with innovators and thought-leaders in the manufacturing space to provide big insights in a sip-sized ...
Engineering Software Tools Help Solve Vibration Isolation Challenges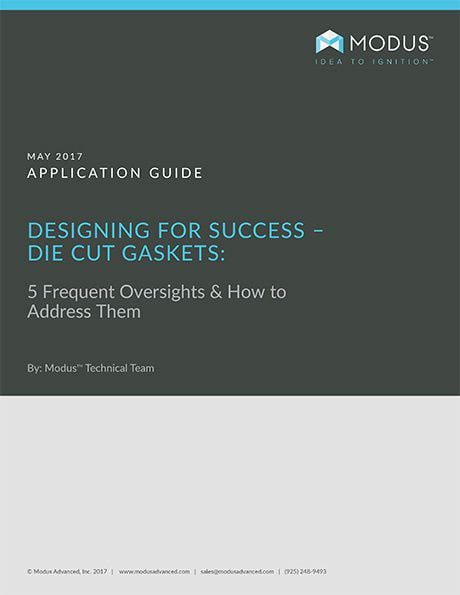 Die Cut Gaskets eGuide:
5 Frequent Design Oversights & How to Address Them
If you make a mistake during the design phase, you run the risk of going over budget and not receiving your solution in time. Our latest eGuide will help you avoid these common design oversights. Get a free copy by subscribing to our blog.
Parker LORD Vibration Isolators: Performance Based on Science
Of Course There's Value Working With LORD!
The Incredible Value of Core Suppliers
LORD Vibration Isolators and Shock Mounts - Engineering the Product and Process
The Idea to Ignition™ Methodology Provides the Framework for EMI Shielding Success
The Tee Up: How applying the Idea to Ignition™ methodology to the SigShield™ product realization process helps us get it right the first time.
Idea to Ignition™ - A Manufacturing Methodology
A SigShield™ Success Story
Trishield 2.0: Sometimes 2 is Better Than 1