Industry Trends | Processes | custom molded rubber parts
Regardless of industry, designing a custom product is a challenge in itself, let alone unleashing the design into production. So how can your company ensure it is selecting the best production methods for your unique product? Efficient manufacturing requires forethought, planning and exceptional components. Design engineers want prototypes quickly and, in order to stay in the game, manufacturers must perform.
Sustainability, renewable resources and environmental awareness aren't just buzzwords to toss up on a website. Today, the world is more aware than ever of the effects of human activity on our planet. With humans speeding climate change up to 170 times faster than natural forces, organizations have a responsibility to find ways to be more sustainable, even if there's a cost associated with it. In the past, manufacturing was a notorious culprit of industrial pollution. Now, with so many new sustainable technologies out there, industry has an opportunity to shrink its footprint and invest in the future. Of course, the short-term setup costs can be intimidating. But in the long run, investments in green manufacturing technologies can save money and keep our planet healthy. A win-win!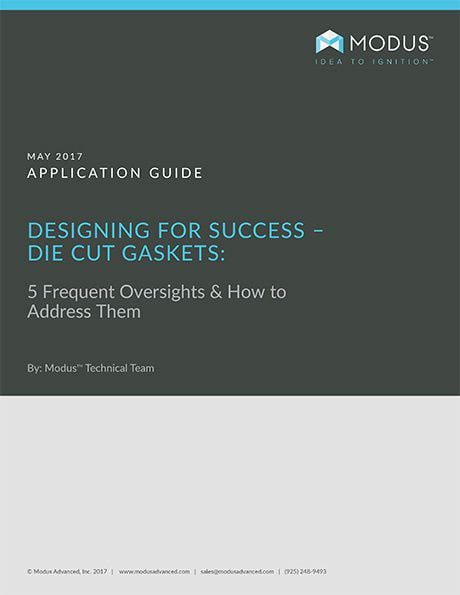 Die Cut Gaskets eGuide: 5 Frequent Design Oversights & How to Address Them
If you make a mistake during the design phase, you run the risk of going over budget and not receiving your solution in time. Our latest eGuide will help you avoid these common design oversights. Get a free copy by subscribing to our blog.
In the days before last November's presidential election, Forbes magazine asked "Which Candidate Can Make American Manufacturing Great Again?" Today, that question is irrelevant. Whether you love him or hate him, Donald J. Trump – and not Hillary Clinton – is President of the United States. That much is clear, but it's uncertain what the future holds for U.S. companies that have moved operations to places like China and Mexico.