Providing relevant information on cutting-edge manufacturing materials and processes to help our partners move from idea to ignition.
Key Benefits to Working with a Nolato EMC Production Partner for EMI Shielding Solutions
'Leaving it to the experts' can be a mutually beneficial proposition for both the expert and the other party. In industry, this concept is a convenient way of allowing both parties, each familiar with a certain field, to hone their skill set and become trusted, esteemed experts in that field.
How to Avoid Quality Control Issues with Component Manufacturers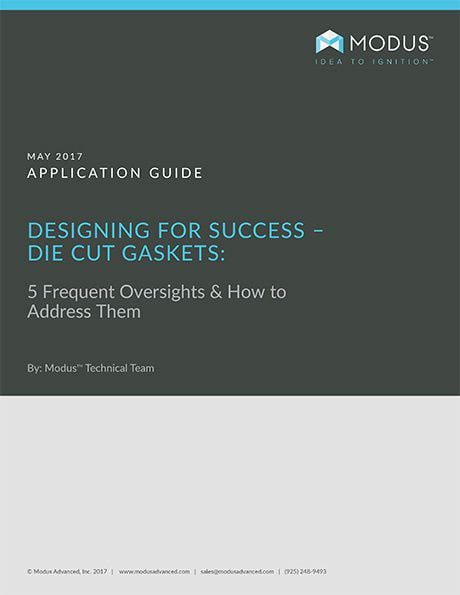 Die Cut Gaskets eGuide:
5 Frequent Design Oversights & How to Address Them
If you make a mistake during the design phase, you run the risk of going over budget and not receiving your solution in time. Our latest eGuide will help you avoid these common design oversights. Get a free copy by subscribing to our blog.
Solving the Problem of an Aggressive Timeline: QUICK-TURN RF SHIELDS WITH FIP GASKETS!
Best Gaskets for Complex Designs and Tight Spaces
Sourcing FIP Gaskets: Vertically-Integrated Manufacturer vs. Multi-Source Supply Chain
The High Cost of Using Renewable Resources to Manufacture Custom Rubber Products
The Best Manufacturing Method To Prototype Custom Molded Rubber Parts
Early on, in my career as a Tool Engineer, I had the opportunity to work extensively with compression molds and the compression molding process. At the time, rubber compression molding was an ideal way to produce the O-rings and seals made in the silicone, fluorosilicone, and nitrile elastomers that my customers wanted.
Best Die Cut Gaskets for Water Sealing – Poron® or Bisco® Silicone Foam?
EMI Shielding Gasket: The Best Application for Compression Molding
3 Reasons to Use Nickel-Graphite Silicones for EMI Shielding Gaskets