Providing relevant information on cutting-edge manufacturing materials and processes to help our partners move from idea to ignition.
Modus Advanced, Inc.: Proudly Manufacturing in the USA
Finding made-in-the-USA goods is a challenging prospect. The more complex or compliance-driven a product is, the more difficult it is to source all parts nationally. It is difficult, but it is also in demand. According to a 2017 Reuters/Ipsos poll, 70% of American consumers consider whether a product is made in the USA as somewhat necessary to their purchasing decisions.
The Idea to Ignition™ Methodology Provides the Framework for EMI Shielding Success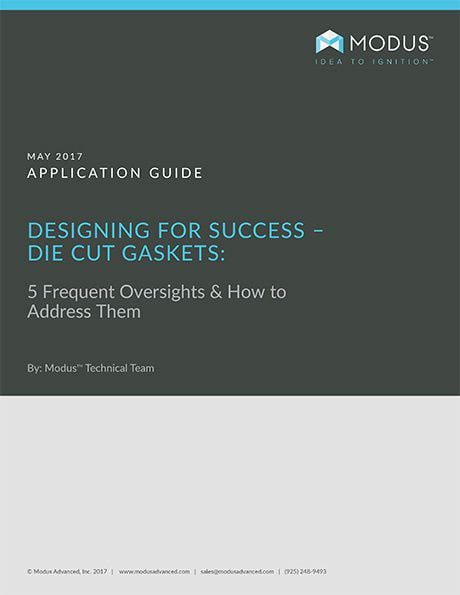 Die Cut Gaskets eGuide:
5 Frequent Design Oversights & How to Address Them
If you make a mistake during the design phase, you run the risk of going over budget and not receiving your solution in time. Our latest eGuide will help you avoid these common design oversights. Get a free copy by subscribing to our blog.
Idea to Ignition™ - A Manufacturing Methodology
A SigShield™ Success Story
Trishield 2.0: Sometimes 2 is Better Than 1
SigShield™ Turnkey Machined RF Shields – Wait, What?
Are You a Candidate For SigShield™?
Just like a 500-horsepower sports car, SigShield™ certainly isn't right for everyone. If you're sitting in stop-and-go traffic (a nod to our friends in the Bay Area!), the only thing you're going to be able to do with your 500-HP motor is to listen to it purr. No, not everyone in the Bay Area drives a Tesla, yet! The SigShield™ product realization process fits perfectly in certain situations. The real purpose of this post is to identify a few circumstances where SigShield™ might be an ...
The Story of SigShield™